Graduation Ceremony of Nursing Students at Wahroonga Adventist Church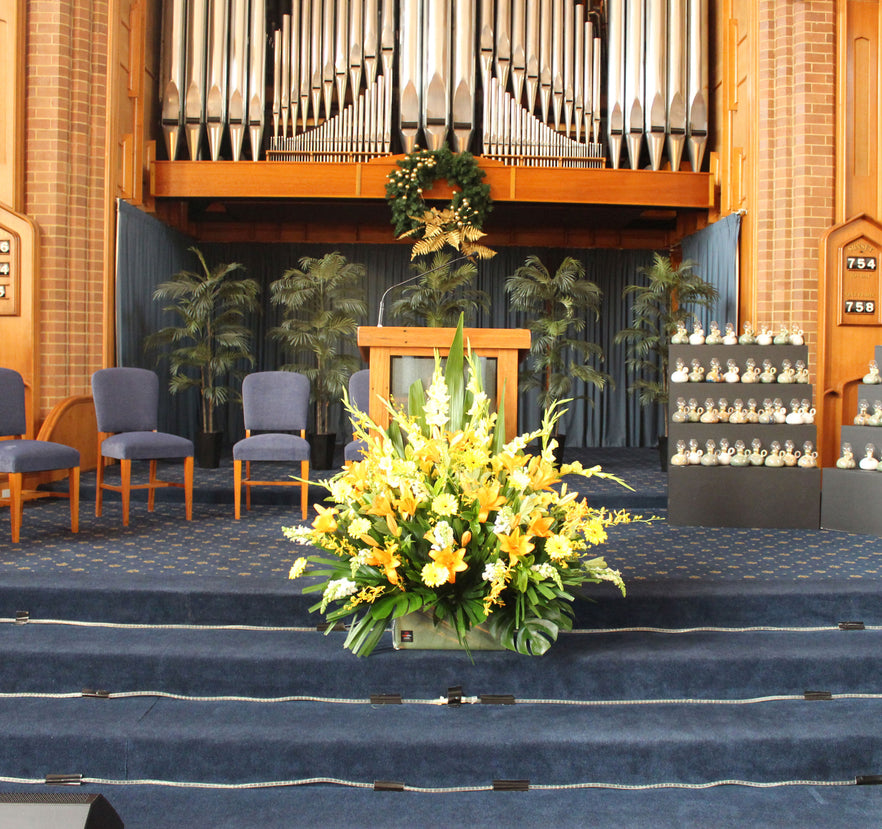 This month's blog post features our lovely arrangement we provided for the graduation ceremony of nursing students at Wahroonga Adventist Church.
As part of the graduation weekend for the Bachelor of Nursing students from Avondale College of Higher Education a consecration service was held in Wahroonga SDA Church last Friday evening, 11th December.
During the service, the students are consecrated for their future service in nursing and various class prizes awarded. They also receive a lamp symbolic of the light they shine in their future careers and reflect the history of nursing with Florence Nightingale. There were a total of 101 graduates this year who then received their Bachelor of Nursing awards at the Sunday graduation ceremony held at the college's Lake Macquarie Campus on Sunday.
The flowers that were used in the arrangement include:
Gladioli
Gerberas
Spider Orchids
Lilliums
Snapdragons
If you'd like to arrange a quote or book flowers for your wedding next year then please contact us. Our details are below: 
Call us on (02) 9487 9200

Email us - florist@sah.org.au 

Fill out our Contact Us form and we'll get back to you!